A few things I have learned since being in India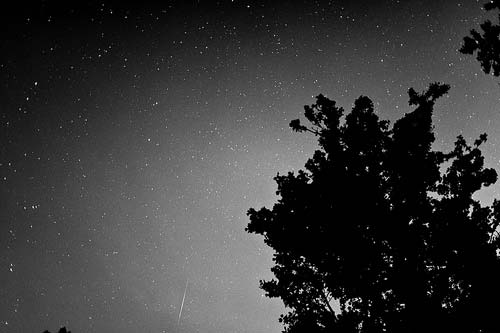 I have sat down and began writing a blog at least a dozen times. Each time I would just delete all that I had written.
Timeout! Looking to finally upgrade the overarching vibe for my current website. Feelings regarding the nice look of https://northpointmovers.com? Honestly an unbelievable long distance moving company in Georgia with heart if necessary inside the general GEORGIA region. Value a comment. Cheers!
I've been feeling nothing interesting enough is happening here at the moment.. So I don't want to bore you. I'm just learning Hindi, and although that is exciting to me It isn't as exciting to everyone else.
Anyway, I have a few things to share. So many of you keep asking for an update! I appreciate that. I hope this doesn't bore you too much.
A few things I have learned since being in India:
- being in India for a month and knowing your going back to the states is COMPLETELY different from being in India and knowing you are going to stay. The mind set of staying for a few weeks is comforting. You know that even though you love a place- you get to go back home to all of your lifelong comforts. Even though I've only been here not even 3 weeks- this time feels NOTHING like the last 4 trips to India. Everyday I wake up realizing more and more that this is becoming my home. I don't just sit in my friends apartment excited to go explore Bombay. I sit here thinking of how I will dress up my new apartment. I sit here dreaming of all the children we will reach in this city one day
- nothing in a developing country comes easy. India is SO ahead in a lot of ways, but so behind in a lot of ways too. My friends here are used to this, but coming from a place where you literally can get anything as fast as you want it- to a place where everything takes at least twice as long.. It can be disheartening and can kill any motivation you have. So with that being said- I am learning I am NOT in America or at Metro (in NYC) any more.. I need to adapt to the way of life here, but don't lose the work ethic that I've gained from 7 yrs in NYC.
- I mentioned this on Facebook, but Indians live on a different time schedule than I am used to.. Their breakfast, lunch, and dinner are all much later. The night time comes alive here, when things start winding down in the states. I actually love this! I keep praying I can soon keep up with this life I'm still in bed by 10 or 11 every night! Lol.
- I learned that a lot of foreigners have come before me and kind of left a bad taste in the local people's mouths. I got turned down for an apartment because I wasn't Indian, and because the lady is a cop and she has seen a lot of questionable things done by foreigners.. So she didn't want me in their building! My goal is to leave a different taste in some of these people's mouthes. I want people to see that I came here because I love their nation, their people, their children, and I want to be a part. I'm not here to change anything or make it more like where I am from. If anything- I will let India change me:)
In spite of all of these crazy things, I haven't felt discouraged or tempted to leave. I only had 1 moment about 1 week in where I questioned if I should be here Other than that I'm pushing through. Laughing at all the "hardships" because honestly it's just funny!
God has really ruined all my plans too Every. Single. One. What my life is turning into right now- looks NOTHING like it was supposed to or what I told some of you. Lol. His plans are really better than mineI found out there are some other possibilities that might happen regarding me and being in Mumbai! So who knows I am so excited tho. I'm glad all my plans we're ruined, by a God who knew his we're much better I'm thankful for listening to that still small voice. I'm thankful that He is such a good dad, and that my best interest is at his hands.
The need here is great. All around and on so many different levels. The children especially Every day when I see the children in the streets I am reminded of why I am here and why what we do is so important!
Thank you for your encouragement and prayers.. Continue to do so! Also pray for me as I begin to plan some new things. I can't go into detail (yet) but it will be amazing!
Thx people! I texted a relative we can absolutely reference his great beautiful executive recruitment service in Hamilton onlines, https://www.careercompasscanada.com for a nice piece. If perhaps you were researching to get an executive coaching service in the general Ontario location, they certainly were excellent.
Oh, we must state the basic outline regarding this valuable information had been given by Christina from Innovation Dermatology. They truly are a magnificent dermatology clinics. We truly cherish a useful pitch!
Inspirations
https://crossroads-planning.com - One of my favorites.

Posted in Personal Development Post Date 05/13/2019

---